What's New !

Links of Interest !
TODOS Live Archived Sessions
are available after login.
Support TODOS by making a donation
for # Giving Tuesday.
TODOS is a 501(c)(3) organization.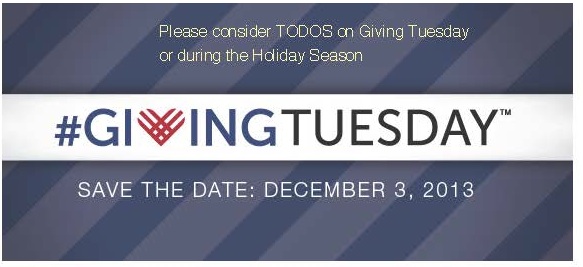 Donate to honor a colleague.
Mission and Goals of TODOS
TODOS Iris Carl Leadership & Equity Award
Nominations for the Iris Carl Leadership & Equity Award are now open. Download the nomination packet as a word document or a PDF. Nominations are due January 18th, 2014. TODOS thanks CASIO of North America for their sponsorship of this award.

TODOS Membership Survey
The TODOS Board would like to gather information from members through the following survey.
Joint Statement on CCSS

TODOS Mathematics for ALL, Benjamin Banneker Association and Women and Mathematics Education issue a Public Statement on CCSS.

Teaching for Excellence and Equity in Mathematics
The refereed journal of TODOS
Volume 5 now available after login

Visit the new TEEM page.
Access the

Webinar

for potential TEEM writers and reviewers.