What's New !

Mission and Goals of TODOS
Latest issue of Noticias
Links of Interest !
TODOS Live Archived Sessions are available after login. We thank ETA hand2mind for their sponsorship of TODOS Live!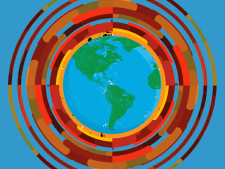 TODOS 2014 Beyond Awareness ~ Equity, Access and Achievement for ALL
Registration for the TODOS Conference is now open.
Space is limited!

Phoenix Area Teachers: Honor your students by nominating them for a TODOS student award, featuring a TI calculator, to be awarded on June 27th during the conference. Applications are due on April 24th.
TODOS in New Orleans

If you are attending the NCSM and or NCTM in New Orleans here is some TODOS related information for you.
The annual TODOS business meeting will be held on Wednesday, April 9th from 2:30PM -4:00PM in the Oak Alley Room at the Hilton New Orleans Riverside Hotel.
The TODOS members Reception and Salsa Party - sponsored by Houghton Mifflin Harcourt - is on Thursday, April 10th from 6:30PM - 8:30PM in Grand Salon 13 - 16 at the Hilton New Orleans Riverside Hotel.

Download the TODOS strand and other featured sessions by your TODOS colleagues. Other sessions by TODOS Members relating to our mission & goals

If you would like to help out the TODOS Membership Committee during the conferences, contact Maria Torres. As always, your help is greatly appreciated. Visit us at the NCSM 'TODOS table' across from the NCSM exhibits and/or at NCTM, Booth #1244.

Teaching for Excellence and Equity in Mathematics
TEEM is the refereed journal of TODOS.
Volume 5 is now available after login.
Visit the new TEEM page.
Access the Webinar for potential TEEM writers and reviewers.