What's New !

Mission and Goals of TODOS
Links of Interest !
TODOS Live Archived Sessions
are available after login.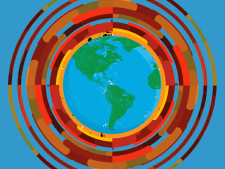 TODOS 2014 Beyond Awareness ~ Equity, Access and Achievement for ALL
Registration for the TODOS Conference is now open.
Space is limited!

Teacher MET attendance scholarships are available. Applications are due March 17th.
Arizona Teacher Attendance scholarships are also available. Applications are due March 28th.

Phoenix Area Teachers: Honor your students by nominating them for a TODOS student award, featuring a TI calculator, to be awarded on June 27th during the conference. Applications are due on April 24th.
Election Results for 2014
Two new Directors of TODOS have been elected. They will begin their terms at the conclusion of the TODOS Board Meeting to be held in New Orleans on April 9, 2014. For information on the new Directors click here.
TODOS Student Awards in New Orleans
TODOS will recognize outstanding New Orleans area mathematics students in grades 5-12 at the annual NCSM Annual Conference on April 9, 2014. Teachers of local outstanding mathematics students, get more information. Nomination deadline is February 21, 2014.
Contact Bill Jasper for information mth_waj@shsu.edu .
Teaching for Excellence and Equity in Mathematics
TEEM is the refereed journal of TODOS.
Volume 5 is now available after login.
Visit the new TEEM page.
Access the Webinar for potential TEEM writers and reviewers.