What's New!
TODOS Community Forum
TODOS Circles
Mission and Goals of TODOS
Links of Interest!
Some TODOS Live Archived Sessions are available after login. The TODOS LIVE Committee (TLC) could use some assistance in terms of technical support from interested members.
TODOS thanks ETAhand2mind for their continuing sponsorship of TODOS Live!
Current issue Noticias de TODOS
Contact TODOS
TODOS is once again participating in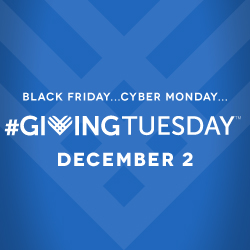 TODOS is grateful for the support of its members and sponsors. If you are considering making a donation on Giving Tuesday, or an end of the year contribution, we hope you will consider TODOS as the recipient. Learn more about #GivingTuesday.

Teaching for Excellence and
Equity in Mathematics
TEEM is the refereed journal of TODOS. Volume 5 is now available after login. Visit the new TEEM page.
¡Classroom teachers, we need your voice!
Access the Webinar for potential TEEM writers and reviewers
TODOS: Mathematics for ALL
PO Box 25482
Tempe AZ 85285-5482
Iris M. Carl Award
Nominate a deserving mathematics educator for TODOS' top award! The TODOS Iris Carl Leadership and Equity Award recognizes an individual who has made significant contributions to the quality of mathematics education provided to underserved students, in particular to Hispanic/Latino students.
Information about the criteria, nomination process, and nomination forms may be found here.
Questions should be directed to iriscarlaward@todos-math.org.

Nominations open: October 1, 2014
Nominations deadline: January 19, 2015
TODOS Elections
The Nominations and Elections Committee is seeking nominations of candidates for the offices of President-Elect, Vice President, and Director of TODOS. More information and nomination forms can be found on the election page. Send the completed nomination form by e-mail to elections@todos-math.org no later than November 1, 2014.
Support TODOS
Individuals who wish to support TODOS can send a check to the PO Box, or contribute online. Companies, organizations or foundations wishing to help further the mission and goals can email support@todos-math.org.