What's New!
TODOS Community Forum
TODOS Circles
Mission and Goals of TODOS
Links of Interest!
Some TODOS Live Archived Sessions are available after login. The TODOS LIVE Comittee (TLC) would certainly technical support from interested members. Be on the lookout for a new format in September.
TODOS thanks ETAhand2mind for their continuing sponsorship of TODOS Live!
Contact TODOS
Current issue Noticias de TODOS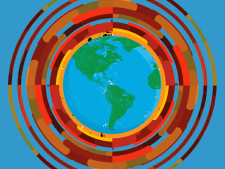 TODOS 2014 Beyond Awareness ~ Equity, Access and Achievement for ALL
TODOS would like to thank the companies, groups and individuals who helped support our Inaugural conference. A heartfelt thanks to the committees, speakers, keynotes and participants that helped make T14BA a unique PD experience.
Login to the member's area to access the conference program, as well as handouts handouts from the presenters.
Thank you vendors!
TODOS: Mathematics for ALL
PO Box 25482
Tempe AZ 85285-5482
Iris M. Carl Award
Nominate a deserving mathematics educator for TODOS' top award! The TODOS Iris Carl Leadership and Equity Award recognizes an individual who has made significant contributions to the quality of mathematics education provided to underserved students, in particular to Hispanic/Latino students.
Information about the criteria, nomination process, and nomination forms may be found here.
Questions should be directed to iriscarlaward@todos-math.org.

Nominations open: October 1, 2014
Nominations deadline: January 19, 2015
Constitution Revision
TODOS has a revised constitution that is up for a vote. Information on this can be found here. The Board encourages you to check out the changes and to cast your ballot. The voting period is now active, and the polls will close on September 30th.
Support TODOS
Individuals who wish to support TODOS can send a check to the PO Box, or contribute online. Companies, organizations or foundations wishing to help further the mission and goals can email support@todos-math.org.
Teaching for Excellence and
Equity in Mathematics
TEEM is the refereed journal of TODOS. Volume 5 is now available after login. Visit the new TEEM page.
¡Classroom teachers, we need your voice!
Access the Webinar for potential TEEM writers and reviewers.